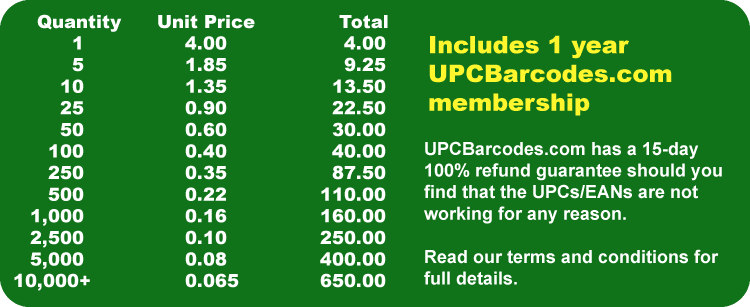 This page is for ordering and purchasing UPC and EAN Barcode Numbers and Graphics. To place your order, enter your order information below. If you have questions about barcodes, go back to our main site or contact us.
By placing your order, you agree to our terms and conditions and have read and understood the information on this page.
We provide UPC and EAN barcode numbers, EAN and UPC barcode graphics, a list of your numbers, a certificate of authenticity, phone & email support, and a Support & Resources Guide.